GNF enlisted celebrated international street artist Kelsey Montague, better known for her viral angel wings murals, on behalf of Gran Centenario® Tequila. Kelsey showcased her custom designed Gran Centenario Tequila angel wings murals at Art Basel partner hotel Nautilus South Beach. The wings were unveiled at a private VIP cocktail event held at the Nautilus South Beach.
Guests had the chance to meet the artist, participate in a silent auction for the murals and enjoy Gran Centenario Tequila cocktails. The murals were also displayed in the Nautilus South Beach hotel lobby, and at the Art Basel sanctioned tent for guests to photograph and share on social media. For every picture posted with the hashtag #GCputWINGSon, Gran Centenario donated $10 to charities that benefit victims of the recent catastrophic earthquake in Mexico City.
In addition, Kelsey painted custom Gran Centenario® Tequila angel wings in high traffic areas of San Diego, Denver, Los Angeles, San Francisco and Chicago which allowed for people to pose for pictures "with the wings on." Once again, for those who tagged their photo with #GCputWINGSon, Gran Centenario donated $10 to the Mexico City Earthquake Relief charity effort.
Check out these photos from the Art Basel event in Miami: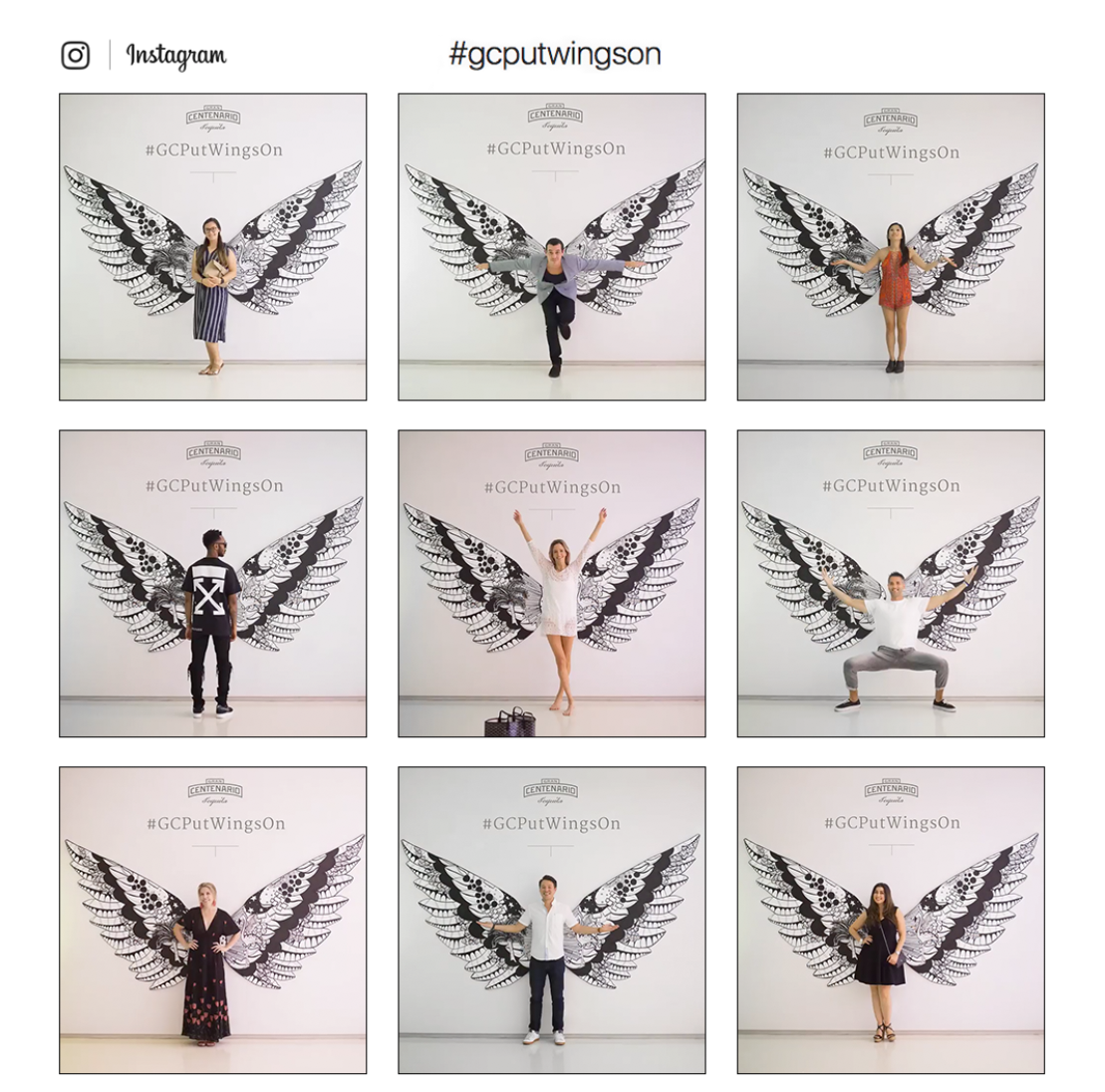 Check out these photos from San Diego, Denver, Los Angeles, San Francisco and Chicago: