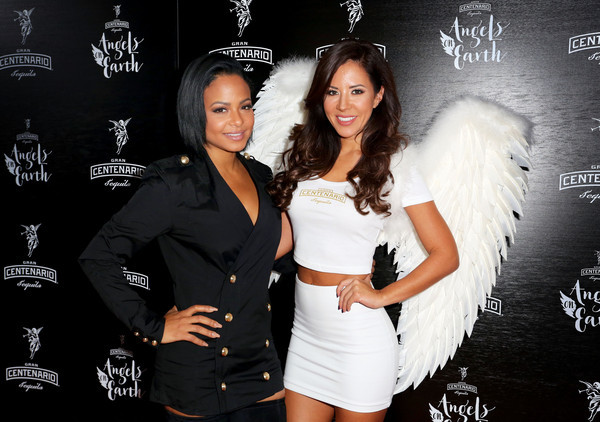 GNF ideated, managed and executed Gran Centenario's Angels On Earth event hosted by Christina Milian. It kicked off this week amidst sensational views at the Sunset Tower Hotel in Los Angeles to honor the next chapter of "Angels in Training," whose selflessness and virtuous service have improved the local Latino community.
Gran Centenario's signature Angel Wings were transformed into works of art by celebrities and local Latino artists.
We worked with "Angel In Training" Kathy Gallegos and her Los Angeles-based gallery, Avenue 50 Studio, to showcase up-and-coming local Latino artists at this one-of-a-kind event. Celebrities who participated and unleashed their creativity to customize a set of wings include Christina Milian and Adam Lambert. Real-life Gran Centenario Angels modeled some of the wings and an auction was held for the exclusive artwork. All proceeds will be donated to organizations that support the local Latino community to further enforce Gran Centenario's Mexican heritage and commitment to Latino community improvement.
The event garnered tons of media attention with a segment on E! and star-studded appearances by Maria Menounos, Adam Rodriguez, Chris Zylka, Alexis Knapp and more!