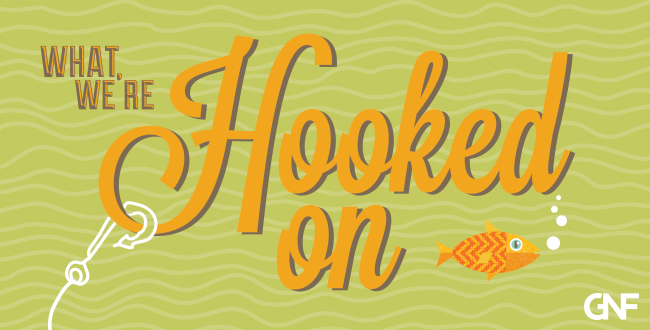 Microsoft's Universal Apps
In alignment with the brand's strategy to focus on mobile software and the cloud, Microsoft has announced a new set of devices that will utilize "universal apps" on its new operating system. Universal apps require only minor tweaks to allow them to run across the company's new smartphones, tablets, fitness trackers and laptops. This means way less time and work for developers who have, in the past, shied away from building Microsoft apps due to the small audience.
Why we're hooked: The implications of universal apps may help the company increase its share in the Apple- and Android-dominated app store market by appealing to more developers willing to create these apps. Microsoft hopes more available apps will mean more device sales.

ABC Family to Relaunch as Freeform
ABC Family is undertaking a huge rebranding effort and changing its name to Freeform in the process. They are dropping the "family" from their name and programming to focus on 14-34 year olds, a group the network has dubbed "becomers". They are said to be a group experiencing a multitude of "firsts" in their lives, from first kiss to first child. The re-launch will take place in January, in tandem with season premieres of its most popular shows, and ABC Family is asking fans to submit their photo or video interpretations of "Freeform" for a chance to be featured in the launch campaign.
Why we're hooked: The network was founded in 2001 and the name and branding have remained, for the most part, steady. Whereas ABC Family has had some difficulty appealing to advertisers in the past, that should change – especially since users will be actively involved in Freeform's launch. The new "becomer" target is at a stage in life where they're starting to develop brand affinities, so advertisers should want to take advantage of the re-launch to forge an emotional connection with consumers.

Twitter's Moments Tab
In an effort to attract new users, Twitter has released the Moments tab, which pulls the most relevant content regarding popular current events and groups it all for easy browsing. It's curated by editors with a mix of text, photo and video.
Why we're hooked: This new addition makes Twitter more approachable and appealing for new users, who have found the jargon and site functionality confusing in the past. The learning curve has virtually stalled user growth, so Moments could be a huge push in the right direction for Twitter. People will be watching, especially as Jack Dorsey steps up again as CEO.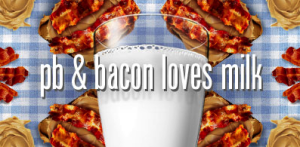 Milk's Best Friend
The traditional and iconic "Got Milk?" ads have undergone a major facelift. Enter the "Food Loves Milk" campaign, which focuses on milk as the perfect pair for virtually anything – ranging  from sweet to spicy, to late-night snack experiments and even peanut butter and bacon sandwiches. The site, gotmilk.com, has also been redesigned to align with the new look and feel.
Why we're hooked: Though it is one of the most well-known and recognizable campaigns, "Got Milk?" has not been refreshed in quite some time. The new look breathes new life into the campaign. It does not make milk the focal point, but instead, focuses on milk as an enhancer for your favorite flavors. The campaign also pairs with chefs to bring some legitimacy to the pairing suggestions in the eyes of the consumer.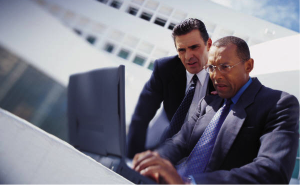 Facebook's Ad Publisher Report Cards
App publishers in Facebook's ad network will be getting what they call Advertiser Outcome Scores on a scale from 1 to 13 to see how well they're performing in relation to advertising objectives. Though Facebook has used the info internally, this is the first time they're sharing it with the publishers. So, publishers can see their scores and optimize their effectiveness.
Why we're hooked: This puts control in the app publishers' hands. If they aren't working to improve their scores, publishers know that they may get fewer ads served by Facebook. The scores are extremely specific, with details down to the page and placement within different levels of the app experience. Ad publishers can even see how they stack up against the competition. This latest push is pushing the industry away from equating a higher number of clicks as a measure of success and focuses instead on how advertising objectives are achieved.